Peter Snook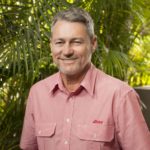 Real Estate Sales Manager
Peter is the Branch Manager of the Elders Southern Districts Estate Agency Capel office and holds a Diploma in Real Estate Business Management. With almost 20 years operating out of the Capel office Peter has gained very sound knowledge of the local area, an excellent understanding of the market and a most importantly, a strong professional relationship with many members of the community.
Peter is well known by his clients and piers for his integrity and simple approach to real estate. Having been acknowledged with many industry awards his success is based around honesty, good communication and strong industry knowledge.
Here are some testimonials from Peter's clients:
Peter deserves our high appreciation in all aspects of his services to us, especially communication. R & K Davies
So happy with the amazing work done by Peter in getting my house sold. I should have listed with him earlier. B Craig
Capel Branch did everything that you require when selling property. Peter discussed market sensitivity and likely outcomes, future prices and local economy. This all helped to establish a price that was both achievable and beneficial to me. K Caratti
Peter's vast and diverse experience in all aspects of real estate is only a phone call away.
(08) 9727 9000
08 9727 9055
0419 924 197