Natasha Gray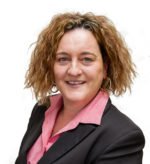 Property Manager
Natasha Gray comes to Elders SDEA Collie from a background of finance and hospitality, prior to her qualification as a registered Property Manager in 2008.  Previous to returning to her home town of Collie in 2017, Natasha was an active Property Manager in Busselton, Dunsborough and surrounding areas.
Natasha believes that communication and good customer service are the basics required for developing a strong rapport with owners, tenants and contractors alike. Her friendly can do attitude is supported by Natasha's strong understanding of the requirements, obligations and legalities of property management.  Professionalism, efficiency and a happy disposition are also fundamentals that Natasha displays for the day to day property management processes.  Life skills, local networking and local knowledge plus an understanding of the role required, ensures that Natasha has the ability to facilitate as required, for most reasonable requests, resulting in a positive outcome.
Natasha is also a current member of the Property Management Network Committee, a forum co-ordinated by REIWA consisting of knowledgeable and experienced property managers, who meet regularly to discuss legislative changes, issues and concerns as raised by Property Manager's, Owners and Tenants state wide. Natasha also enjoys the challenges associated with Property Management, and the satisfaction derived from successfully resolving issues.  Natasha is always seeking ways to improve her knowledge, and further develop within her professional role.