Keiran Daggett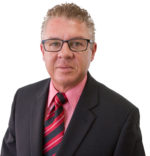 Commercial Sales & Leasing
Keiran comes to  Elders -SDEA , with a wealth of knowledge from a Finance, Sales and Management background. Keiran's vast knowledge of the Property and Investment sector, was groomed internationally on the London Foreign Exchange Market and Sydney Financial Markets.
Bunbury was fortunate to secure Keiran to a management position with one of the Big 4 Banks as a Business Banker specialising in Commercial Property.
Success has seen Keiran grow his expertise in listing and selling both Commercial, Retail and Industrial real estate within our local area.
He is actively involved in many sporting organisations in Bunbury and welcomes the opportunity to help out at any time.
Keiran has the energy and drive to successfully negotiate property transactions to achieve the premium price for his sellers.
His Patience and understanding of his sellers and buyers needs, has seen him match people to property with a minimum of fuss and has many excited and satisfied clients.
For a friendly chat, give him a call today
Testimonials

Hi Keiran
Thank you so much for meeting with Wendy and I this morning and whilst we are still needing to do some more follow up I just thought I would you give some feedback about our experience this morning.
I have viewed several properties in Bunbury over the last couple of year for various reasons and have engaged with a number of Real Estate agents, and I just wanted to let you know that I thought our meeting this morning was probably my best experience.
I really appreciated that you had the time to allow us to wander around at our leisure and that you provided very helpful input into how the space might work for us.
In my experience you were the only Real Estate Agent who has ever been able to give me clear details regarding the Outgoings Budget and the additional costs, both of which are crucial information for me in making this decision.
The brochure you supplied with all of the pictures is very useful for me sharing the information with staff in head office also.
Your approach was very professional and left me with a sense of confidence.
Thank you so much again and I just thought I would pass on my feedback as I believe it is important to acknowledge good service.
Have a great day and hopefully we will get an opportunity to talk again in the near future.
- L Whittaker, Bunbury
0427 902 106