Digby Shepherd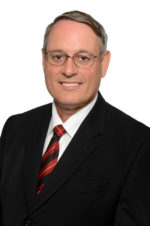 Licensed Real Estate Agent & Auctioneer
Digby Shepherd
Licensed Agent/Auctioneer
Digby comes from a farming background having spent his childhood years growing up in the small country town of Boyup Brook in the south west.
After leaving school he worked in the Kimberley and travelled Australia.
In 1977 he joined the air force, and retired as a Warrant Officer after completing 20 years of service.
He started selling real estate in the greater Bunbury area in 1997 and values honesty, reliability, integrity and respect. Having lived and worked successfully in this area for a long time, has enabled him to gain an in-depth knowledge of our local market and has establish a loyal customer base.
Digby is a licensed Real Estate Agent and an Auctioneer, achieving many sales and excellence awards.
He is married to Rennie and they have one son, Justin.
Digby is also a member of the Bunbury Businessmen's Club having served in the past as both president and treasurer.
Digby's other passion is golf once playing off a two handicap, he loves nothing more than having a hit and has served on the board of Directors including President of the Bunbury Golf Club.
Digby is available to assist with all your real estate requirements.
Elders Southern Districts Estate Agency, Bunbury Davenport Office
MB: 0411 611 957
Em: digby.shepherd@elders.com.au
"DIGBY'S GOURMET DELIGHT"
BRAISED LAMB SHANKS
4 Lamb shanks from your friendly butcher
2oz (60g) plain flour
1 cup diced carrots
2 medium onions
1 stick celery
2 tblsp butter
2 cups water or more if required
1 x 140g can Leggo's Tomato Paste
1 Bay leaf
½ tsp Basil
½ tsp Marjoram
Chopped parsley
Salt & Pepper seasoning to taste
With this specialty 4 (or one) people can attack with gusto!!!
Toss shanks in flour with salt & pepper (its easy in a plastic bag)
Dice onions, chop celery & gently sizzle with diced carrots in hot butter for 4-5 minutes
Drop shanks in & fry for 5 more minutes.
Add water, bay leaf, marjoram, tomato paste, basil, salt & pepper to taste.
When this tasty concoction starts to boil, turn it down to simmer aromatically for 2 hours or for an even better result place in a low oven or slow cooker and cook for 2-3 hours. Yum Yum
Serve on mashed potatoes or with baby potatoes tossed in butter and chopped parsley.
Don't tell your friends or they will be around in a flash!
08 9726 5280
08 9725 6727
0411 611 957