Blog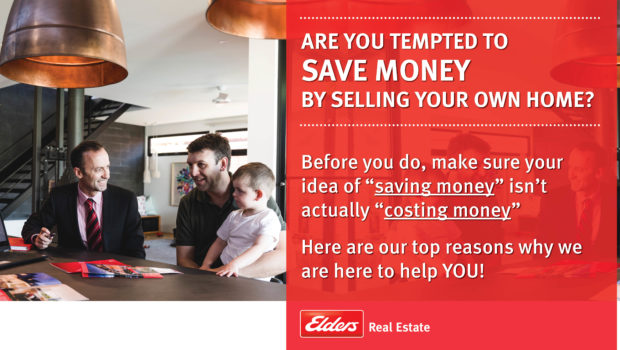 Published on May 30th, 2017
Why selling your home privately can prove costly.
Tempted to save money by selling your own home? Before you do – make sure your idea of "saving money" isn't actually "costing money".

Firstly consider the single biggest tool, for getting the best possible price.
– MARKETING –
Good real estate agencies not only have the best in house ad writers and professional photographers, and know the best mix of advertising mediums to sell a house today – but they will also have negotiated the best prices for advertising in the various mediums – because of their sales volumes. This is a benefit you can never achieve yourself. A good example of this is agents normally get newspaper space at fraction of the price the public will pay, and internet prices at generally half the price the public will. Most importantly – legislation makes an agent charge only what it costs – to advertise. This means you get real value for money from an agent – and you are protected by law.

Next, consider another expensive cost – YOUR TIME. 
Sure you think you have lots of it to spare and won't mind ……..taking the weeks of calls at all hours, booking the appointments, organising the trades people for the buyer inspections, writing the ads, paying for the advertising costs, showing the house, negotiating the price, writing the deal, working with the settlement agents and on and on the list goes …………….Oh – and remember you can't leave town or the house whilst you are selling – because who will show the house when a buyer shows up out of the blue?

Then, there is the old gem that buyers trot out when they negotiate with you …
"Seeing how you aren't paying an agent – you can afford to drop your price some more, as it isn't costing you a fee….."
So that is another false saving you should give up on, and the next is that your agent has probably shown them many other houses, and knows that your house suits this buyer perfectly and exactly why. This sets the buyer up to pay a higher price because the agent is informed – you aren't. And while we are talking about negotiations – ask yourself how many houses you have sold?
What experience do you have negotiating or dealing with price objections (impersonally – remember, this is your house)?
Agents do this every day, and have no emotional attachment – meaning they don't react when buyers start playing their buyer games.

How do you feel about questions like…

 How long have you been on the market, and why are you selling?
 What makes it so important that you sell now?
 I know you are asking $X – but what will you really take for it?
 Hey – I have seen heaps of houses better than yours for $Y – so if I made an offer it would only be $Z – how do you feel about that?
 I will have to sell my house first – you are OK with that aren't you? Oh and don't worry about the paperwork for this – we can sort all that out.
And that brings me to the last point. We all hate it but PAPERWORK is what makes the world go around. It isn't just the "fill in the blanks" paperwork that some "sell it yourself" agencies offer – but the advice about all the options, complexities, conditions, what if scenarios and so forth that trap the unwary player. Real Estate agents are trained, supervised and legally accountable for the contracts they write – are you sure you want to take that risk as well? That mistake could well turn out to be the most expensive one you made – as you try to fix what you thought would be so simple. With more than 95% of people selling through an agent, ask yourself why?